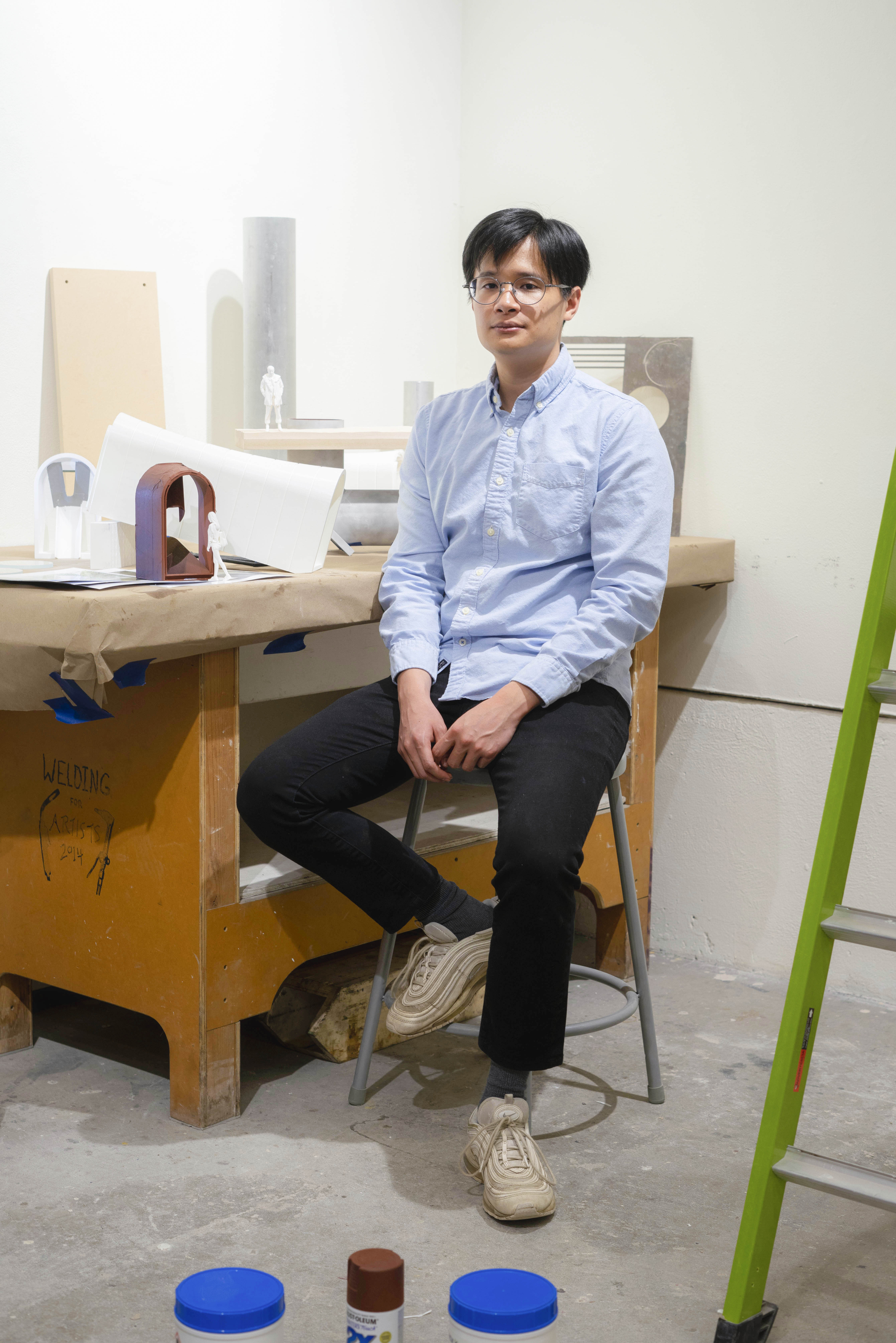 Photo by Leah Monsour
Email:
︎
Bio:
Daniel Shieh's solo exhibitions include: "Breaths/Touching Slowly" at GSD Kirkland Gallery (Cambridge, MA) and "Familiarly Foreign" at Wave Pool (Cincinnati, OH). His outdoor installations have been exhibited by I-Park Foundation (East Haddam, CT), Franconia Sculpture Park (Shafer, MN), and Josephine Sculpture Park (Frankfort, KY). He has been invited as an artist in residence to the Cité Internationale des Arts (Paris, France), Wassaic Project (Wassaic, NY), MASS MoCA (North Adams, MA), ACRE (Steuben, WI), Anderson Ranch (Snowmass Village, CO), Fountainhead (Miami, FL), LMCC Arts Center (Governors Island, NY), Stove Works (Chattanooga, TN), NARS Foundation (Brooklyn, NY), and Socrates Sculpture Park (Queens, NY). Shieh received an MDes from Harvard University and is based in New York.
Artist Statement:
I am an immigrant artist who investigates what is considered
foreign
to the United States, and how the concept of Otherness plays a role in the formation of national identity. Through audio and visual installations, I examine key themes in American culture such as the frontier, nativism, and space exploration. These immersive installations manipulate perspective, sense of distance, and visibility to alter the power dynamics between its visitors. For example, Sky Well is an optical device that presents someone in front of you as if they are on the other side of the world, simultaneously close by and apart. Another project, Familiarly Foreign, is an exhibition that mimics the way anthropological museums display "cultural artifacts," but flips the power dynamics to instead reveal how Asian objects are mystified and exoticized in the United States.
Lecture for U Cincinnati DAAP Visiting Artist & Scholar Series
here
Interview on Indiana Public Radio
here
Past interview by Art St. Louis in 2016
here