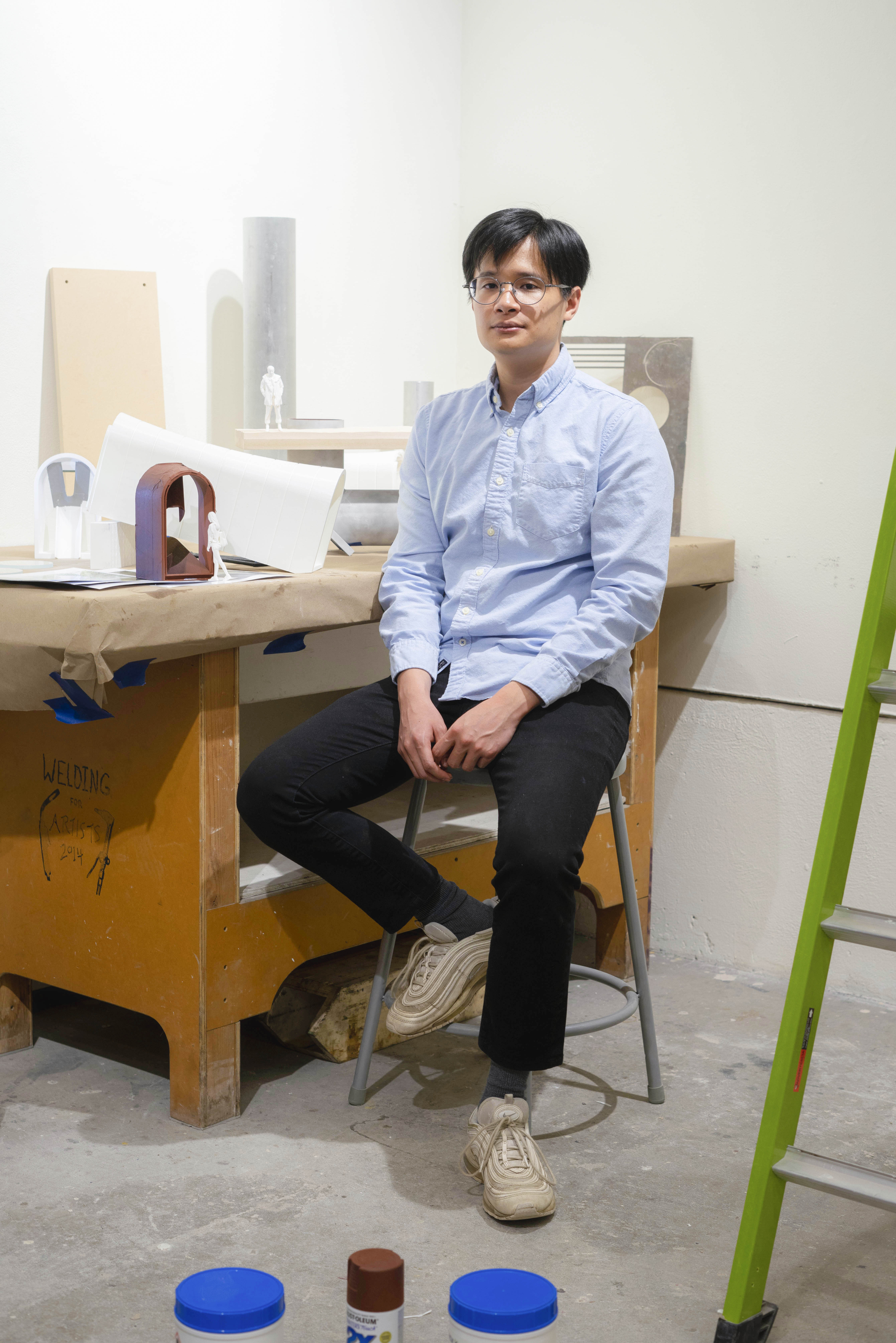 Photo by Leah Monsour
Email:
︎
Artist Statement:
I create installations that seemingly lead to otherworldly places, such as a tunnel to a room in the sky, a stairwell to an alien sunset, and optical devices that place people in unexpected places. These immersive architectural structures invite viewers to crawl, kneel, peer, and lay within, their actions implicating them in the narratives these structures tell. Inspired by conversations with my Taiwanese parents about their journey to the United States, I reference fantasies within American culture such as the frontier myth and its contemporary incarnations. Space exploration, imperialist ventures, and hypothetical worlds are common themes in my work. I examine their prevalence in pop culture and the root of their appeal. I manipulate sound, light, scale, and optics to alter the viewer's perception of time and space. These environments appear as glitches in reality, conjuring a longing for a different place that underlies my family's migration history.
Bio:
Daniel Shieh (b. Taiwan) creates immersive installations that manipulate perspective, sense of distance, and visibility to alter the viewer's perception of each other and their surroundings. His work has been exhibited by LMCC Arts Center, Socrates Sculpture Park, SPRING/BREAK Art Show, Wassaic Project, Franconia Sculpture Park, Josephine Sculpture Park, and I-Park Foundation. He has participated in residencies at Cité Internationale des Arts, MASS MoCA, ACRE, Anderson Ranch, Millay Arts, Bronx Museum of the Arts, and Fountainhead. He received an MDes in Art, Design, and the Public Domain from Harvard University and is based in Brooklyn, New York.
HYPEBEAST
Frieze
Interior Design Magazine