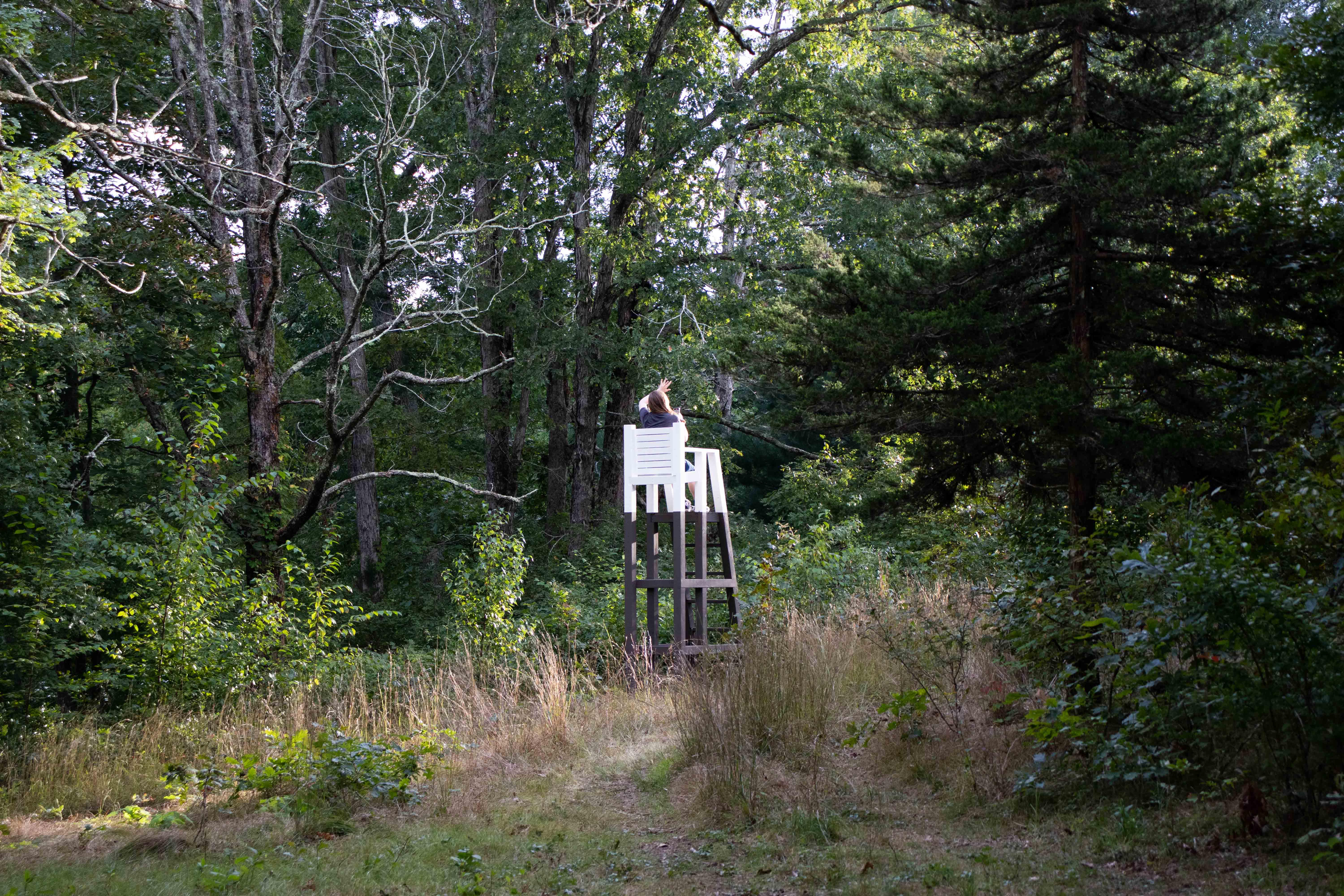 Gazing Across Time and Space
2'W x 200'D x 6'H
Lumber, paint

Two chairs face each other 200 feet apart in the woods. Participants embark on a short journey away from each other then rediscover each other from afar. Seeing another person in nature brings you out of isolation; a human becomes a beacon in the vast landscape.

Created with support from I-Park Foundation. On view as part of the 2021 Site-Responsive Art Biennale.